A PowerPoint Party: The Economy of Adventure Bay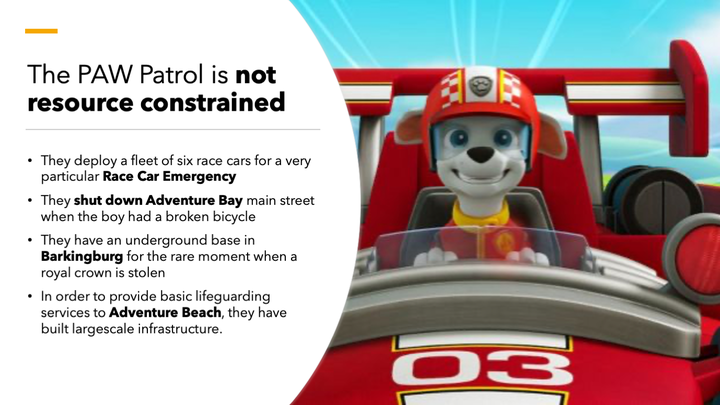 My family had a "PowerPoint" party for my stepdad's birthday – each member of the family had to give a presentation on something, be it the merits of a Stone Cold Steve Austin movie, important events from that day, biographies of other local mayors, the D & D alignment of all family members, evolving fashion styles, etc. etc. As those of you who follow me on Twitter know, with the COVID-19 lockdowns, I've been spending a lot of time with our PAW Patrol obsessed child.
This has, similarly, led to a lot of thinking from me on just how this wonderful universe works.
So without further adieu, here's my contribution: "The Economy of Adventure Bay." With apologies to scholars who actually work in this field.